"Mitilene is a grappa made exclusively from the grapes of the Podere della Bruciata, matured and aged with care."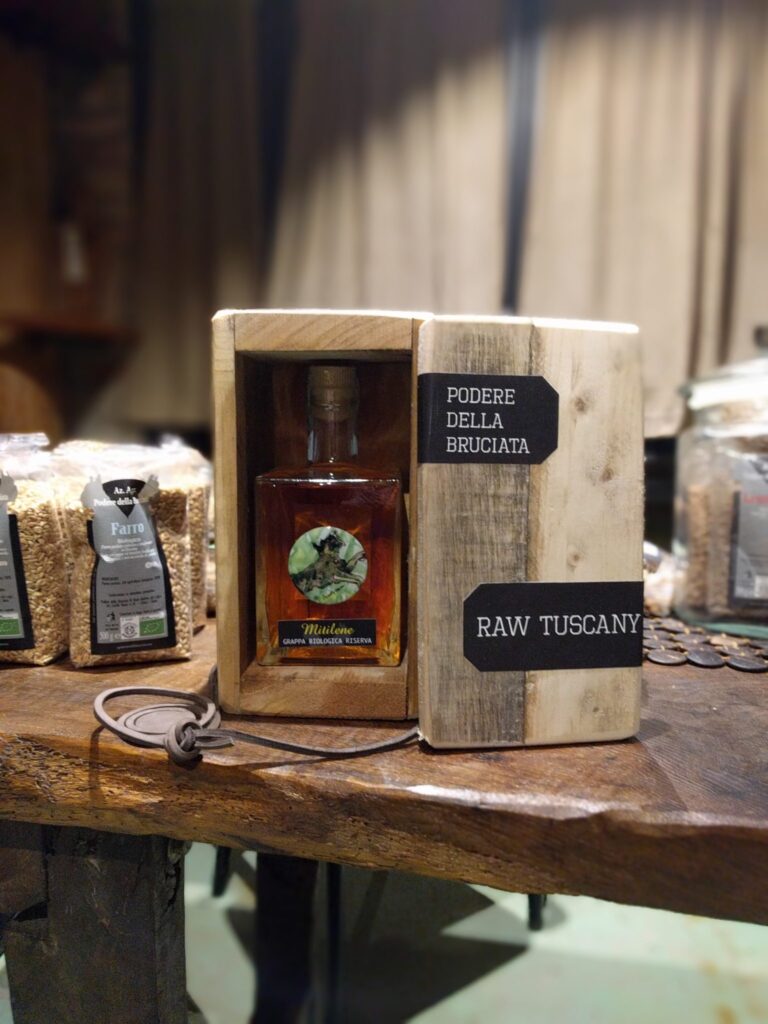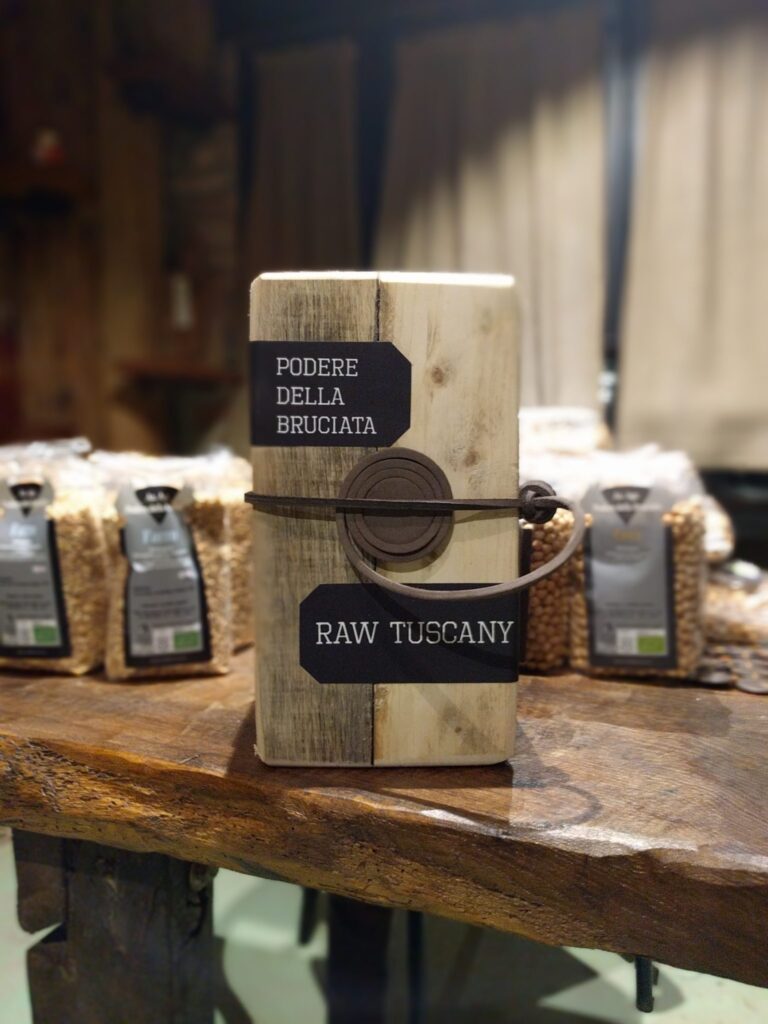 All the pomace of Podere della Bruciata preserved in a vacuum to preserve all the aromas.
Mytilene is matured in vinsanto caratellos and barriques.
18 months of aging.
Aging takes place in bottles for 6-12 months, this makes the grappa more sweet and integrated
Mitilene is decided, the alcohol is good and well balanced. It cannot cover the fruity aromas of grapes.
Strong scent of Vinsanto in the glass.
700 ml in a glass bottle with an anti-fill cap
Handmade box from pallets re-use